Make your voice count. Your insights can make our community safer.
In 2018, UC Berkeley's entire campus community was invited to share their experiences, beliefs, norms and knowledge regarding sexual violence and sexual harassment (SVSH) through the MyVoice Survey.

UC Berkeley plans to use the information to:
Inform campus prevention, intervention, and response efforts
Tailor campus programs and services to the needs and strengths of the campus community
Learn UC Berkeley communities' protective and risk factors for SVSH
Acquire a prevalence rates baseline
2023 MyVoice Survey
More information coming soon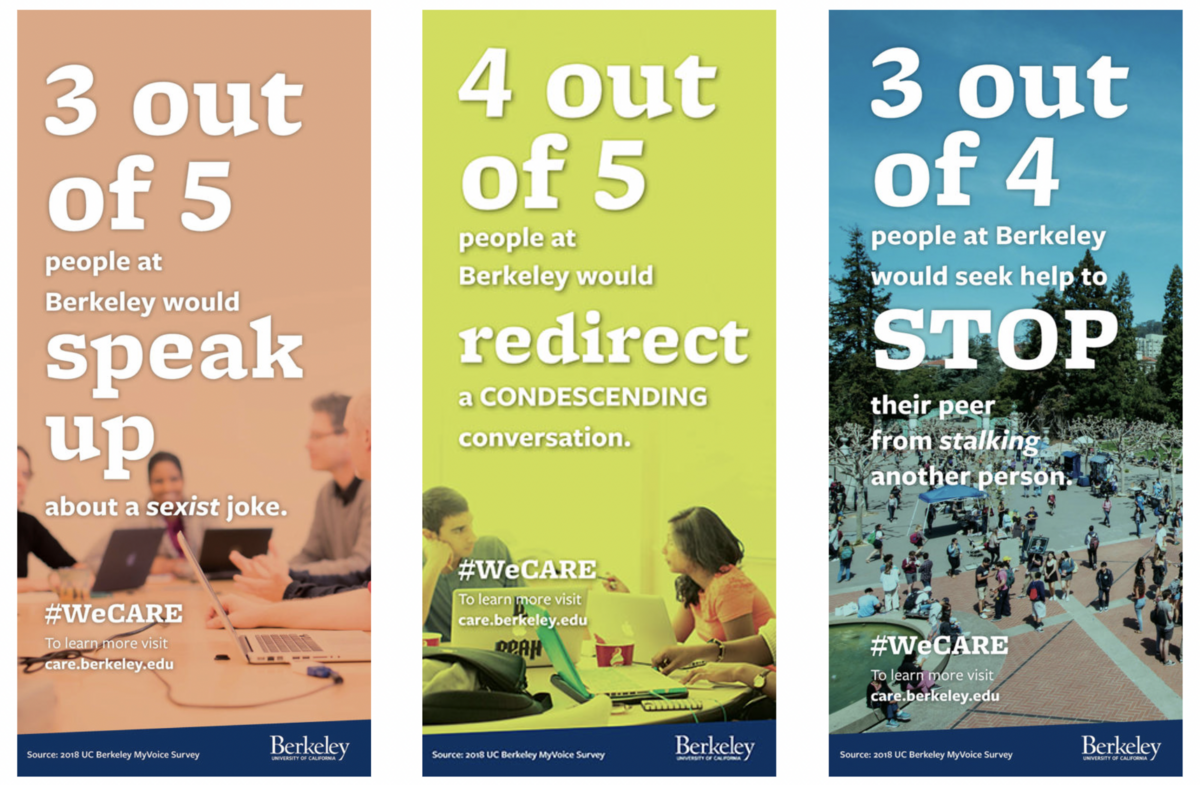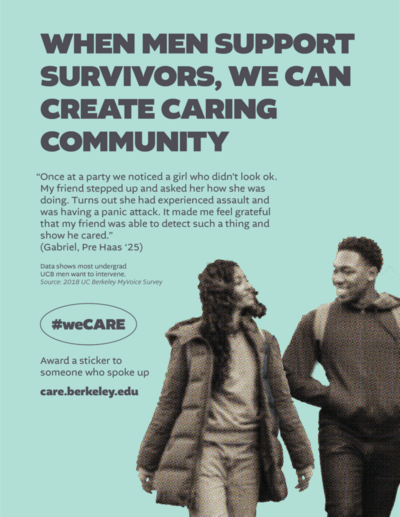 Find these and more posters utilizing MyVoice data and take part in the #weCARE campaign led by the PATH to Care Center.